Mission, Vision & History
Mission, Vision & History
Our Mission
Our mission is to help our participants identify strengths and develop skills that build stronger families and safer communities. We build effective partnerships to align services, maximize resources and provide an equitable and inclusive continuum of care for our participants.
We are also champions of change!
About Us
For over fifty years Parrott Creek Child & Family Services has supported some of our most vulnerable community members: we serve low-income children and families involved in juvenile justice, child welfare, substance misuse and behavioral health systems in Clackamas County; SE Portland; East Multnomah County and, increasingly, across the Portland Metro region.
Our programs range from early interventions for children and teenagers to community based services, outpatient treatment, recovery homes and intensive residential care. Since 1968, we have served more than 30,000 youth and families and currently serve approximately 1,000 families per year in Oregon.
Based on a practice of unconditional positive regard, our programs and services span the continuum of care from early interventions and community support through to outpatient treatment and intensive residential programs. Our approach is to address the various social, economic and health factors that cause trauma to individuals and communities – often called Social Determinants of Health – that lead to poor choices and social dysfunction. We combine evidence based and trauma-informed treatment models with restorative justice and mindfulness to help individuals heal, grow, and succeed.
At its heart, we believe our children and families are smart, capable and doing the best they can with the resources they have available to them. Our job is to help them reach their full potential.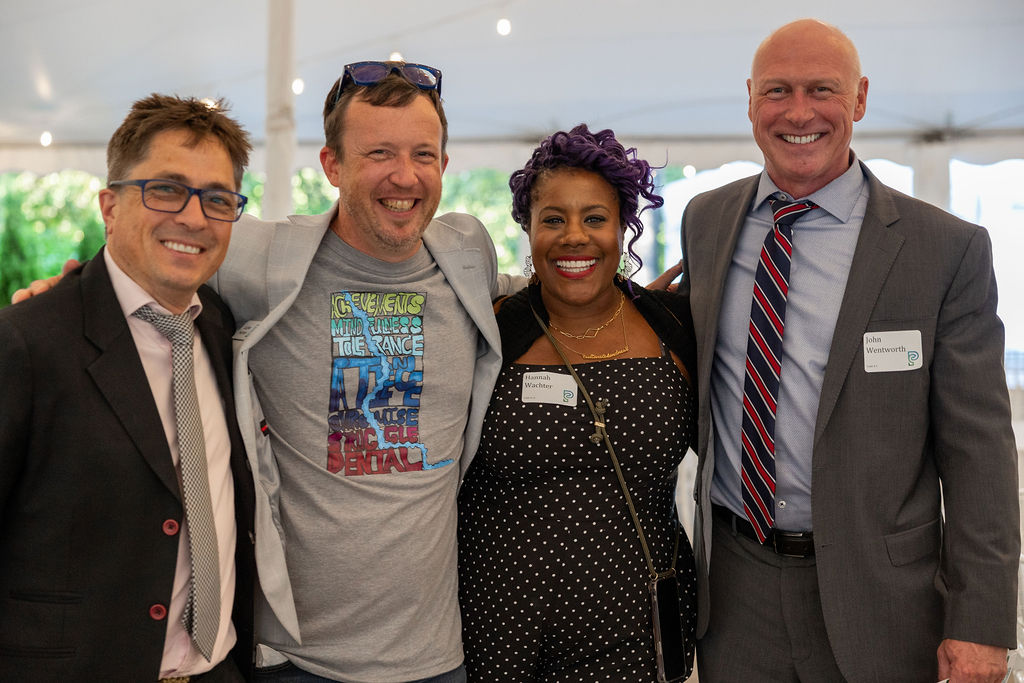 Our Vision
Our vision is to be a regional center of excellence in service to children, youth and families.
Our Strategic Plan
In June 2020, we adopted a new Strategic Plan, setting ourselves on the path to becoming a regional center of excellence. At the time, our Executive Director, Simon Fulford, wrote, "Even during the challenging times our nation and local communities are facing, we remain committed to our mission. We have doubled-down on our efforts to ensure that those most in need receive individualized care, support and nurturing."
Throughout the pandemic we focused on achieving our goals and delivering our vision while remaining highly responsive to current events and the ever-changing needs of our communities. We adapted both our day-to-day work and our strategic plan to the long term community impacts of the coronavirus pandemic, dramatic increases in child and adolescent mental health challenges, an explosion of addiction issues, and a seemingly never-ending housing and homelessness crisis.
Key achievements over the last three years include:
Securing the land title to our residential campus

Launching our

Bright Futures

capital campaign

Breaking ground on re-envisioned, trauma-informed and culturally-responsive residential treatment facilities

Increasing staff compensation to be competitive with market rates and Living Wage criteria

Introducing new staff-requested benefits and equity supports

Launching new outpatient mental health, addiction recovery and housing support services

Embedding program evaluation and outcome measures across all our services

Deepening our community partnerships for both day-to-day delivery of services to our children and families, and focusing on advocacy and policy change with local, state and federal government
We are embarking on a new strategic planning process this fall. In the meantime, we invite you to dig into our 2020-2023 Strategic Plan and make sure you check back to see our new version in early 2024.
Thank you for your interest in, and support of, our vision as we continue growing and serving our community's vulnerable youth and families.
Click here to view the full 2020-2023 Strategic Plan, or contact us to request a copy by mail.